Go Games U10's Football Rules


Aim

To consolidate the basic technical skills developed at age 7/8 level (catching and kicking) in an environment where players are also encouraged to develop tactical awareness/prowess i.e. decide on the best option in terms of making use of and/or creating time and space.
Playing Rules
Play to commence with a throw up in centre
After a score, the play recommences with a kickout from the goal keeper
The player can carry the ball for one hop and one solo
The ball must be lifted off the ground using the toe.
'45's' are awarded. These will be taken from 32m out
No frees closer than 13m from the goals. (no Penalties)
A player who is fouled to take the free
Goalkeeper may advance 10m for a kick out.
Coaching Focus

Overhead catching
Crouch lift
Traveling using solo and bounce
Kicking on the run
Coaches to encourage players to kick from distance
Time Duration
50 minute games.
25 minutes per half.
1 game per occasion.
Equipment
Well secured portable goal posts (15' x 7' or 4.5m x 2.2m)
Jerseys
Three Quick Touch (Size 2) Footballs - one placed behind each goal and one in play
Playing the Game
9 v 9
(65-70m) X (40-45m )
1 goalkeeper, 3 defenders, 2 mid-fielders, 3 attackers.
Teams must be streamed according to ability
Recommended Playing Area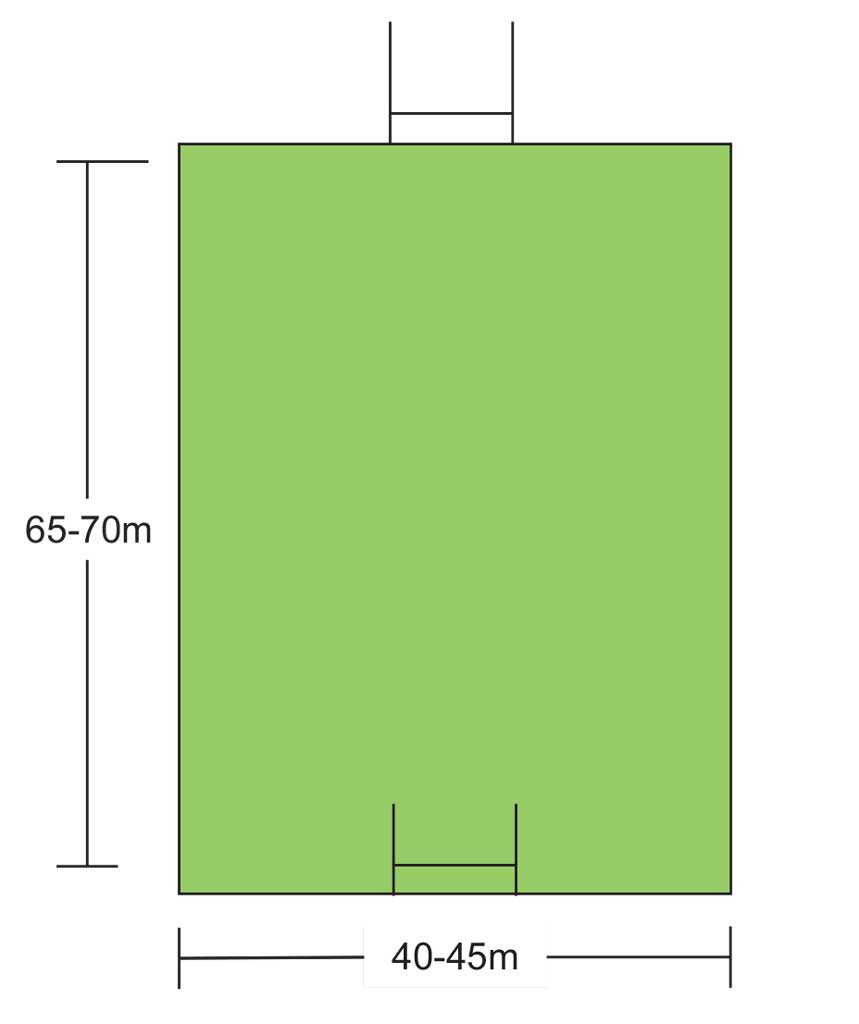 Download under Go Games U10's football rules. (Go Games U10's Football Rules [108kb]).
Notes on Streaming
Notes on Streaming: read notes on streaming here.