Go Games U11's Hurling Rules


Aim
To allow players perform the underlying technical skills accurately and consistently in an open competitive environment and assist with the development of team play i.e. where players anticipate who should go where in order to maximise/minimise scores/scoring opportunities.
Playing Rules
Play to commence with a throw in at the centre.
Players are permitted to lift the sliotar into the hand and strike from the start
A player on taking possession can take 4 steps, a max of 8 steps Solo running , followed by 4 steps to play away ( 16 steps maximum from taking possession to striking the sliotar).
'65's' are awarded. These will be taken from 50m out in line with where the ball went out of play.
All free pucks and 65's shall be lift and strike.
Players permitted ONE kick of sliotar on the ground, but no score can be kicked
No frees closer than 20m from the goals. (no Penalties)
A "square ball" will not be called by referees at this age.
Coaching Focus

Overhead catching
Strike of the hurley
Soloing at speed
Coaches to encourage players to go for goals
Time Duration
50 minutes.
25 minutes per half.
1 game per occasion.
Playing the Game
11 v 11(max), 9 v 9 (Minimum applicable from 2024 season)
(90-100m) x (40-50m) or 20m line to 20m line
All players to wear a helmet with full facial protection.
Teams are to be streamed according to ability.
Equipment
Well secured portable goal posts (15' X 7' or 4.5M X 2.2M)
Three Smart Touch (Size 3) sliotars to be used.
Recommended Playing Area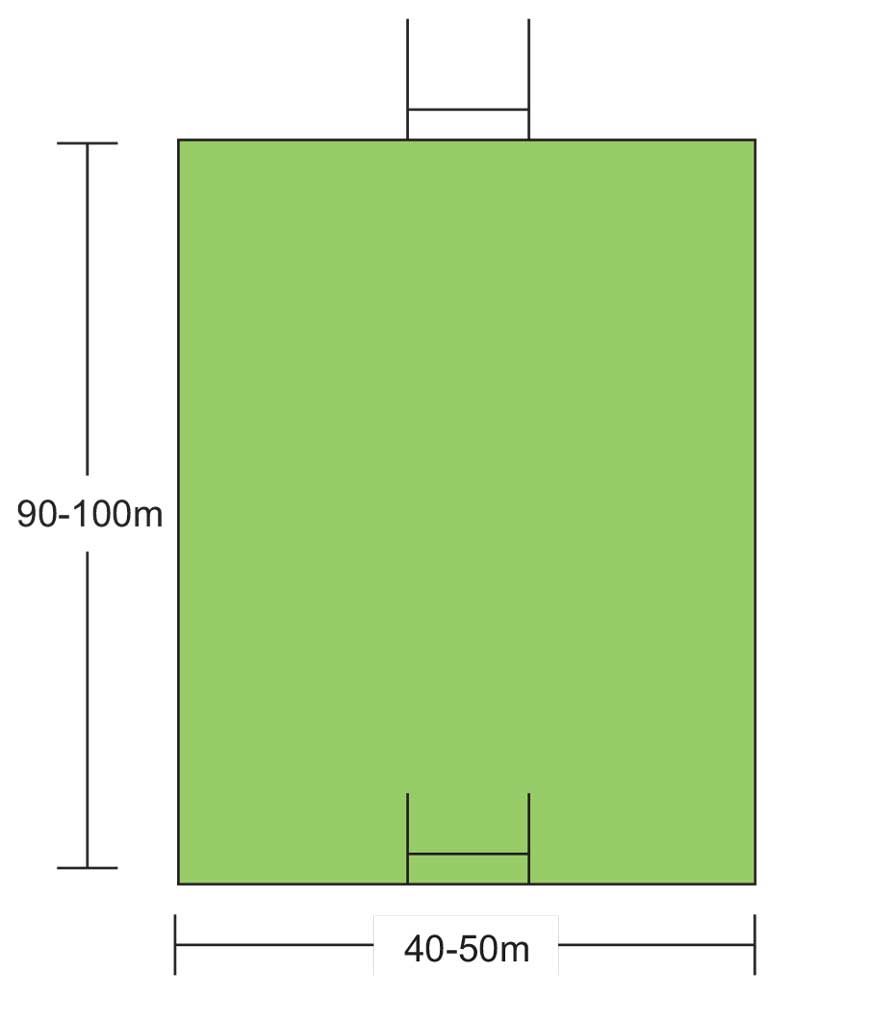 Download Go Games U11's Hurling Rules. (Go Games U11's Hurling Rules [107kb]).
Notes on Streaming
Notes of streaming: read notes on streaming here