Sprint Mechanics
by Dave Hare GPO
This workshop was given by Dave Hare on the relevance of sprint mechanics in Gaelic Hurling and Football.

You can watch the workshop video HERE.
You can download the accompanying PDF HERE.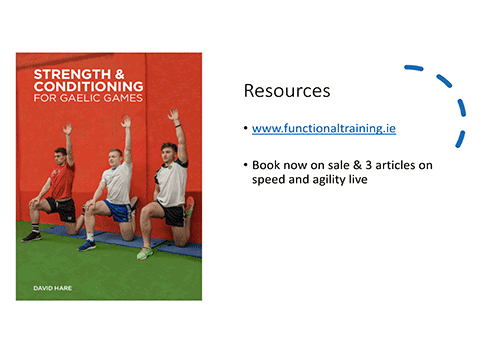 Dave Hare has a book for sale on Strength & Conditioning for Gaelic Games. Check out www.functionaltraining.ie for more details.